Application 2023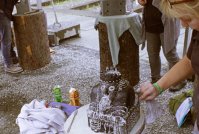 Have we awoken your interest? Then simply apply online!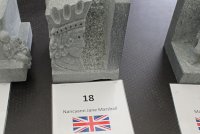 We are expecting up to 150 participants from all over the world!
Are you an apprentice, a qualified stonemason, a stone carver, a master mason or a sculptor? Take advantage of the European stone Festival to enjoy the inspiring atmosphere, meet colleagues and present yourself and your skills to a wide audience.
The European Stone Festival 2023 takes place in Salzburg in Austria.
Date of the event
02 - 04 June 2023
Location:
Austria, Salzburg, Kapitelplatz
Participating countries:
An international event
Participants:
Apprentices, qualified stonemasons, stone carvers master masons and sculptors
Closing date for registration: 31 March 2023
Your registration is binding once you have acknowledged your registration details.
Entry Fee:
€30.00 entry fee for apprentices
€55.00 entry fee for qualified stonemasons, stone carvers and master masons
Attention:
There is no sportshall available for participants this year. Participants are asked to book their own rooms at the youth hostel where a contingent of rooms has been reserved by the organization team. A link for rooms will be here or here.
Participants' companions as well as festival visitors can find accommodation at a wide range of Salzburg hotels. A contingent of rooms been reserved. There are two Hotels: Arcotel Castellani**** and Motel One Mirabel. You can get more information here
Deadline for booking is 16 April 2023
- - - - - - - - - - - - - - - - - - - - - - - - - - - - - - - - - - - -
Bank Details for the Entry Fee
Kontoinhaber: Steinzentrum Hallein
IBAN: AT23 3502 2000 0501 1002
BIC: RVSAAT2S022
Raiffeisenbank Hallein-Oberalm
Reference line on your bank transfer: Stone Festival 2023 and your full name
The online application is closed
- - - - - - - - - - - - - - - - - - - - - - - - - - - - - - - - - - - -