Festival theme 2023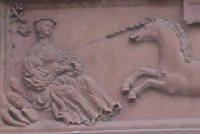 Theme 2023: 103 years of the Salzburg Festival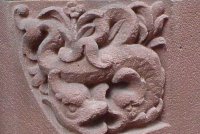 Theme 2023: 103 years of the Salzburg Festival
The theme for 2023 has been selected by the organisers of the festival and is binding for all participants.
The theme for 2023: 103 years of the Salzburg Festival
The dimensions of each stone provided are 30 x 30 x 20 cm. The material will be sandstone.
The theme for 2020:
You will have two days (approx. 16 working hours) to complete the task. As the pieces will be auctioned at the end of the event, it is necessary that each piece is completed within the time allocated. The proceeds from the auction will go towards the financing of future festivals and vocational training projects supported by the European Association of Stonemasons and Stone Carvers.
Each participant is expected to prepare either sketches or a model of their design before the festival in order to give the visitors a better insight into how a piece of work is realised.
Remember to bring your own tools to the festival!
If you would like to take part in this year's event, go to Registration and complete the form.
We look forward to welcoming you and hope you enjoy the European Stone Festival 2023 in Salzburg.